OCR is defined as the percentage of customers who successfully resolve an inquiry or problem during their first contact using only one channel. A simple way to think about this is 'one contact – one channel'.
Although FCR and OCR are highly correlated, many call centers who track FCR fail to consider OCR since it factors in whether the customer used another channel to resolve the same inquiry – making it a more difficult metric to measure.
Interestingly, 77% of customers who use two or more contact channels to resolve the same inquiry or problem do so because of a service failure in the first contact channel. For the average call center, an alarming 42% of customers are not able to resolve their inquiry or problem on the initial attempt.
More and more, contact centers are realizing the importance of OCR, but can't seem to find ways to master this critical metric. Fortunately, we can assist. In this one-hour webinar you'll learn how to properly deliver, measure, and improve OCR.
Here's a video snippet from our featured speakers!
---

We talk about:
How to Measure One Contact Resolution
Becoming a Master of the Voice Channel
Improving One Contact Resolution
An Escalation Path Between Channels
Plus so Much More!
Who should watch:
VPs & Directors of Contact Centers
VPs & Directors of Customer Experience
VPs & Directors of Customer Service
VPs & Directors of Web/Social Media

Speakers:
Andrea Pow, SVP of Client Advocacy, SQM Group
Andrea brings over 10 years of experience in customer relations and training development. This includes R&D of new certification programs, developing industry specific training, and managing quality control.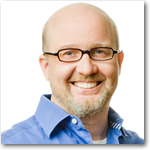 Shai Berger, Co-Founder and CEO, Fonolo
As a leader, innovator, and thought leader, Shai Berger is on a clear mission to educate the call center industry on how to improve the customer experience.