We live in the age of the customer and increasing expectations are making it harder than ever for contact centers to feel good about their operations. In fact, only 1% of customers feel that their expectations of good customer service are always met. *Ouch* It's like what they say, "People will forget what you said, people will forget what you did, but people will never forget how you made them feel." Today, contact centers and agents have to strive for excellence at every single touch point of a customer interaction to convince customers that they're doing everything in their power to meet their needs. And as you can imagine, this task is much easier said than done.
Effective contact center communications involve a number of factors, and sometimes, even when everything appears to be in place, business needs can change. In order for managers to successfully optimize agent performance, it's important that they keep their eyes peeled for these 5 big mistakes that happen every single day in the contact center:
1. Putting Customers on Hold
2. Inconsistent Communications
3. Shuffling Customers Around
4. Not Paying Attention to Metrics
5. Insufficient CRM Software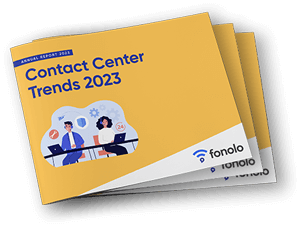 Trend Alert! Contact Center Industry Predictions for 2023
This report offers perspective on where the contact center industry stands today, plus our trend predictions for 2023.