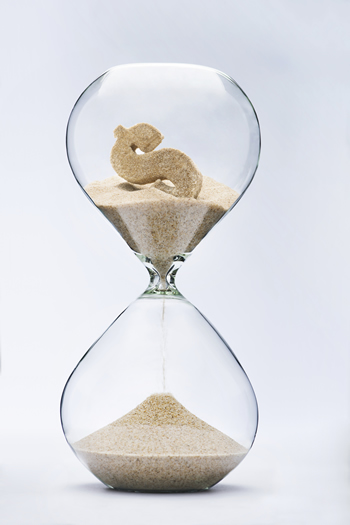 How long is too long? Standards like 80/20 for the call center industry help to guide average speed of answer but the truth is, acceptable hold-time varies from industry to industry and from customer to customer. Even a second or two can jeopardize the entire experience in your customer's eyes, and risk the possibility of an abandoned call.  Whether your hold times are longer than the prescribed average or you're hitting the 80/20 mark, it's important to provide callers with an accurate expectation of wait time and respectful alternatives to waiting on hold such as a call-back.
You'll Feel the Wrath of Social Media
In case you haven't noticed, people like to use social media to vent about poor customer service, specifically companies that keep them on hold. To get a glimpse of what's going on in the Twittersphere just take a look at onholdwith.com. It will provide a quick dose of reality for anyone who believes their customer service line is operating flawlessly. The fact of the matter is that 59% of 25-34 year-olds share poor experiences with customer service online and 63% of customers read negative reviews on social media – that's a lot of people permanently influencing your reputation.
You'll Lose a Potential Customer
If an inquisitive customer or someone having trouble with a transaction calls into your contact center and is immediately put on hold, it's very likely that they will grow impatient and ditch the whole effort. If you think they'll try to call back at another time, you may be sorely mistaken. According to Voice Response Magazine 60% of callers placed on hold with silence for longer than 40 seconds hang up and 34% of those callers will never call back. Additionally, 58% of customers who have a poor experience will never use your company again. That's a lot of lost revenue for a problem that has clear solutions.
Or Worse, You'll Lose a Loyal Customer
Return customers don't become loyal customers overnight; they've likely experienced a number of positive interactions with your company to keep coming back for more. But you risk undoing all that hard work simply by leaving them on hold. Up to 25% of loyal customers will switch brands because they are tired of being kept on hold. Meanwhile, 50% use a company more frequently after a positive customer experience. Wouldn't you say that doubling revenue sounds a lot more appealing then losing a quarter of your customers?
Increased Handle Time Caused by Angry Callers
And the cycle continues. If you don't properly address long hold times you will surely anger a number of your customers waiting for an agent on the line. 81% of all consumers agree that it is frustrating to be tied to a phone or computer to wait for customer service help. So, when the agent does answer, it's unlikely the call will go as smooth as planned. The annoyed customer is likely to take up the agent's time by not only addressing the original reason for their call but also with complaints of their disappointing customer experience. Some customers won't be as vocal as others but its safe to assume that these calls will be much lengthier than the average call, and in turn create longer wait times across the board. It's a vicious cycle really.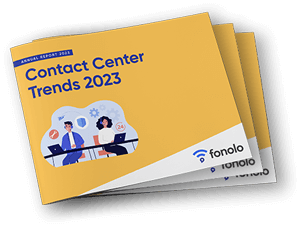 Trend Alert! Contact Center Industry Predictions for 2023
This report offers perspective on where the contact center industry stands today, plus our trend predictions for 2023.