Having an omni-channel contact center is becoming increasingly important as channel options are diversifying and consumers are using more touch-points to interact with companies. Consequently, 87% of customers say brands need to put more effort into providing a seamless experience across all channels. In order for businesses to remain competitive, reduce customer churn, and drive sales, contact centers must optimize their cross-channel experiences.
How Can You Build an Omni-Channel Contact Center?

A recent study by Harvard Business Review found that the more channels a customer uses, the more valuable they are to your business. However, the path towards omni-channel adoption is no easy task. Contact center professionals must dive deep into the customer journey in order to create an effective engagement strategy.
Discover how you can turn your contact center into an omni-channel workhorse by joining Fonolo and PACE on Thursday, March 23rd at 2:00 PM ET for a live webinar.
We talk about:
Distinguishing Between Multi-Channel and Omni-Channel
Mapping the Customer Journey
Prioritizing the Channel Experience
Picking the Right Omni-Channel Technology
Plus so Much More!
Who should watch:
VPs & Directors of Customer Service
VPs & Directors of Contact Centers
VPs & Directors of Web/Social Media
VPs & Directors of Customer Experience
Speakers: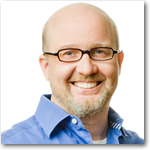 Shai Berger, Co-Founder and CEO, Fonolo
As a leader, innovator, and thought leader, Shai Berger is on a clear mission to educate the call center industry on how to improve the customer experience.