As we transition into autumn, it's easy for us in customer service to lose the steam, energy, and focus we coveted during the rejuvenating days of summer. This is certainly not ideal given that the late fall and early winter months are some the busiest for call centers and contact centers in many the vertical: Black Friday, Super Saturday, and most of the days book-ending December 25th see a dramatic upsurge in customer support requests, which accompanies a similarly dramatic upsurge in shopping on these days.
Customers also use social media as a preferred communications channel at this high-octane time, a public, digital soapbox upon which to shout out about frustrating customer service experiences (anything from being put on hold to never reaching a customer service agent). But while social media can reflect the negative, it can alternatively offer positive viewpoints and inspiring wisdom, often in 280 characters or less. Specifically, Twitter and LinkedIn have sprinkled throughout its many vestiges a series of short, sweet, thought-provoking tidbits from insightful customer service professionals that can dig you out of the winter doldrums, and catapult your customer support strategies into action. If you want to be inspired, invigorated, and ready for anything, read on and soak in the quick'n'dirty advice from CS and CX professionals and enthusiasts.
1. Create a Connection.
To earn new customers don't try to get inside their heads. Get inside their hearts. Create an emotional connection.
— Bill Quiseng (@billquiseng)
2. Know the Difference.
 Customer service is what happens when the customer experience breaks down.
— Chris Zane (@ChrisZane)
3. Give Thanks.
Don't ever forget to say thank you. It can be in person, on a phone call, in an email, or even a thank you note. Note: #ThankYou notes are more appreciated than any other expression of thanks.
— Shep Hyken (@Hyken)
4. Grow Your Fanbase.
Turn consumers into evangelists, not just customers.
—  Steve Jobs (Co-founder, Apple)
5. Keep Mom in Mind.
Taking a "would you do that to your mother?" approach to CX is not just an idea for leadership. It's a principle that has to be embedded at every level of the organization, a question that all employees should regularly ask themselves.
— Jeanne Bliss (@JeanneBliss)
6. No Rush.
Don't rush education. When you do, it's bad for your bottom line, employees and most importantly your culture.
— Thomas Laird (@ExpeviaNow)
7. Think Small to Go Big.
Small daily improvements over time create stunning results.
— Robin S. Sharma (@RobinSharma)
8. Priorities. Priorities.
Customers should be on top of your priority list.
— Sales Roadie (@salesroadie)
9. Learn from your Mistakes.
Your most unhappy customers are your greatest source of learning.
— Bill Gates (Co-founder, Microsoft)
10. Product(ive).
Don't find customers for your products, find products for your customers.
— Seth Godin (@ThisIsSethsBlog)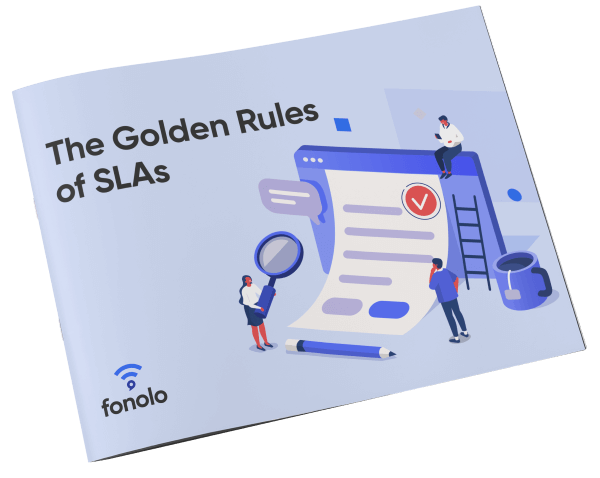 The Golden Rules of SLAs
If you're looking to quickly study up on SLAs, look no further. Download this free white paper to become an expert.