Efficiency is important to every business, but in a call center, it directly impacts your success. While efficiency can be difficult to quantify, adherence reporting can help you gain insights on the effectiveness of your team's daily activities. Adherence is the biggest factor in achieving ROI from a workforce management perspective. Call center managers want to ensure that overall agent performance is meeting service levels, and that agents are working when and where they're needed.
What is schedule adherence?
To put it succinctly, schedule adherence is a metric that calculates whether agents are actually available during their scheduled times.
Low adherence can be costly to your bottom line. If agents are not attending to their stations when needed, your callers will have to wait in the queue, causing call abandonment and general customer frustration. Monitoring adherence is one way to ensure that your agents are actively working through incoming calls.
Having a 100% goal is admirable, but realistically, it's not attainable. Here are some common factors that affect adherence:
Agent tardiness.
Arriving late, logging in late, taking excessive breaks, and calling in sick are just four of the most common things that can dip into an agent's performance and of course their adherence rate. When hiring, it's important to pay attention to soft skills and emotional intelligence. Finding newbies who are great communicators and well suited to call-center work is much better in the long run than a half-hearted hire with a few years of relevant experience.
Agent burnout.
Adherence is one of the biggest indicators of burnout, and it most often stems from the agent not having enough support in their role. Pay attention to challenges each of your agents are having, and ensure they have the proper training and tools to do their work confidently.
Non-call tasks.
Your agents may sit next to their headset all day, but that doesn't necessarily mean they're always using it. Outside of conducting calls, call center agents must take notes on the interaction, update accounts, and of course, they'll need a bit of wind-down time between interactions. To ensure your adherance report is accurate, don't forget to account for these activities.
TIP:
Automate repetitive tasks so agents can spend more time supporting your customers.
Remote work.
Thanks to COVID-19, remote work has become the new normal. According to Talkdesk, 86% of call center operations had gone remote by June 2020. While not an entirely new concept, more call centers than ever are attempting this transition at once, facing challenges with hardware (i.e. laptops), internet connections, and child care. These challenges should be accounted for in your adherence reporting.
How to Calculate an Adherence Report?
We have established that adherence is important, but how do you calculate call center schedule adherence.
Adherence = total time available / time they are scheduled to work
Most call center software has adherence reports built right into them. These tools track agent statuses throughout their workday (such as offline, available, available but idle, wind-down, busy, lunch, etc.) Have clearly defined goals and communicate these targets and numbers to your team on a regular basis.
Best Practices for Enforcing Schedule Adherence in the Call Center
When it comes to enforcing schedule adherence, there are some tried and true methods that can help you keep them on track:
Train call center agents on schedule adherence, how it works, and how it impacts their goals as a team.
Relieve agent overwhelm with call-back technology. Back-to-back calls are stressful, and your agents will burn out quickly – not to mention, you'll see a significant dip in adherence.
Automate monotonous tasks such as email follow-ups so your agents can spend more time supporting customers.
Ask your agents how you can support them in hitting their adherence goals.
Finally, ensure your adherence reporting informs your Workforce Management planning for the year ahead with more accurate workforce forecasting.
Quick Tips to Improve Schedule Adherence in the Call Center
Call center adherence isn't as easy as you'd think. So many factors inch your agents further away from their schedules. But it doesn't have to be that way. Here are some quick tips to improve call center scheduling adherence:
1. Involve Call Center Agents
Giving agents autonomy and knowledge empowers them. The same goes for call center scheduling adherence.
Consider hosting a meeting to discuss its importance, and ask your agents for their feedback. Perhaps your scheduling isn't realistic in planning their workday, or your expectations aren't clear. Additionally, use call center technology to give agents notifications.
2. Offer Incentives for Better Adherence
In some cases, agents might have more autonomy over their call center adherence. They might create habits of showing up late or taking too long on their breaks. To minimize those instances, offer incentives. A grading system could foster a little competition, with the highest-graded agent receiving a day off, for example.
3. Find the Root Cause of Adherence Issues
We discussed agent feedback a moment ago to determine causes for adherence issues. Another way to investigate is to review reports for multiple agents.
Compare call center adherence across agent schedules and look for any outliers. Pssst. Fonolo's Portal offers rich insights and detailed analytics.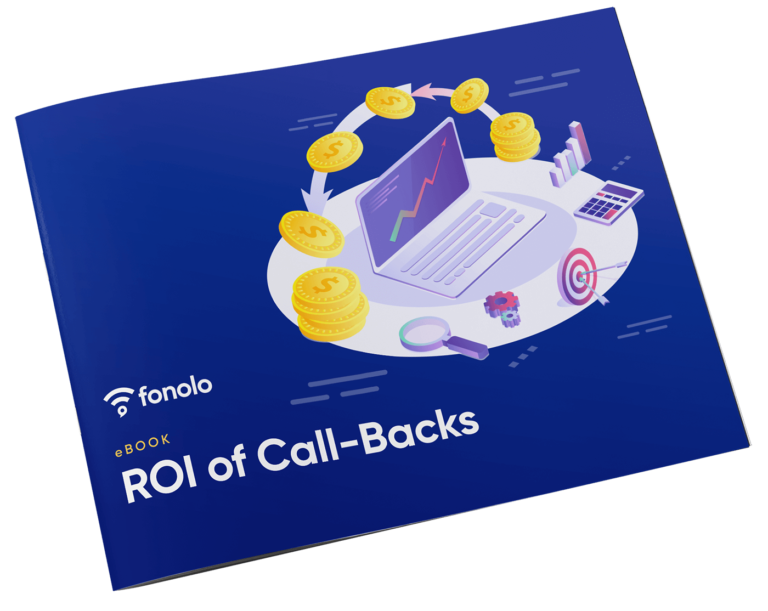 Find out the Real ROI of Call-Backs
Learn how you can build a business case for call-backs using this ROI eBook.