Over the last few months, I've read countless articles related to call centers. All of which repeat the same points when it comes to best practices: determine your goals, hire the right people, train and motivate your staff, understand the metrics (IE. average handle time), etc. While these are all great points to keep in mind, it left me wondering, 'where does the customer's point of view fit in?' It seems many articles reference relationship management, but are contact center managers really listening to their customers' needs, wants and thoughts?
Martha Rogers sums up customer expectations with this statement,
People want what they want when they want it.
Your customers are the lifeline of your business and they should be at the top of your list when considering (and implementing) best practices. A benchmark research report by ForeSee demonstrates the impact customer satisfaction has on the future success of a call center. Based on likelihood scores, highly satisfied consumers report being:
174% more likely than less satisfied customers to make contact again
154% more likely to purchase next time
238% more likely to recommend the company to friends and family members
The above results imply that satisfied customers are more likely to engage, interact, buy and refer. Meaning, you're more likely to succeed if you can meet and exceed customer expectations.
Top 3 Customer Inspired Best Practices for the Contact Center
Reverse three of the most common customer complaints into ways your organization can improve in 2013.
1) Share information: Customers get frustrated when the information given to the IVR (account number, name, etc.) is lost once the call is transferred to an agent. Don't let your IVR or CTI hinder your success. Gather caller information prior to the call and 'whisper' it to the agent – this process allows your employees to spend more time servicing customers and less time collecting data. Download this datasheet to learn more.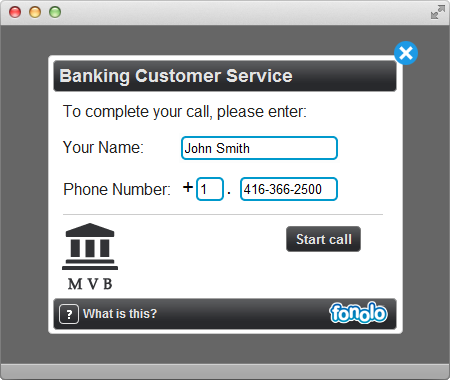 2) Better IVR experience: Sending your callers on a wild goose chase navigating a complicated phone menu is no way to service your customers. More times than none, callers will zero-out in hopes of a quicker response – this leads to higher costs as calls are constantly misdirected. The idea behind Web Call-Backs (formerly Visual IVR) is to replace the traditional phone menu with a visual interface on the web or mobile device.
3) Eliminate hold time: Hold times are one of the most common threats to customer satisfaction. Callers feel that their time is not respected when subjected to long periods of waiting. Instead, offer the option of a scheduled call-back and let callers choose a time that works best for them. Connect customers to the right agent every time regardless of where the call comes from – 800 number, web or smartphone.
These are a few simple and inexpensive ways to live up to customer expectations.
Our customers have more important things to do than to sit on the phone listening to hold music. This is a fantastic value.
– Jeremy Watkin, Director of Customer Service and Sales, Phone.com
Don't let customers cringe at the thought of calling your contact center. Register for this week's webinar to learn more about the trends affecting technology, processes and most importantly your customers.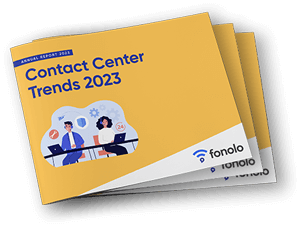 Trend Alert! Contact Center Industry Predictions for 2023
This report offers perspective on where the contact center industry stands today, plus our trend predictions for 2023.