Last week, Fonolo hosted yet another insightful Google Hangout, discussing gamification in the contact center. This fabulous panel of industry experts shared their comments on 4 questions regarding why you should, or shouldn't gamify your contact center. To save you some time, we've extracted video snippets of the answers to each question.
Let's take a quick look at the panelist introductions: Justin Robbins, Community Services Manager at ICMI, Neal Topf, President at Callzilla, Sean Hawkins Manager of Technical Support and Support Engineering at iContact, Jodi Beuder, Customer Experience Advocate at Impact Learning Systems, and Shai Berger CEO and Co-Founder at Fonolo.
What are the pros and cons of gamification?
In 2014, we saw more buzz surrounding gamification than ever before.  The category was listed on more than a dozen Gartner Hype Cycles, the media response was high and analysts continued to project that the market would reach $2.8 billion by 2016. However, making work into a game definitely has its critics.
Justin starts the conversation here by illustrating what he believes the pros and cons of gamification are. Hear what he and the rest of the panel has to say.
Is mandated play really engaging?
Jane McGonigal is an American game designer and author of the book, "Reality Is Broken: Why Games Make Us Better and How They Can Change the World".
In her book, she defines a game as having four defining features: a goal, a set of defined rules, a feedback system, and voluntary participation. If you think about gamification, you can easily pick out which of those elements is missing – voluntary participation.
The next debate discusses if mandated play is really engaging.  The conversation starts off with Jodi, who illustrates some fantastic examples to support her point of view.
Are call centers adopting this form of technology?
In a recent survey by Pew Research Center, 53% of people surveyed said that, by 2020, the use of gamification will be widespread while 42% predicted that, by 2020, gamification will not evolve to be a larger trend except in specific realms. Is this also the case for contact centers? Are they adopting or rejecting this form of technology? Neal starts this conversation and the panel chimes in on where they see gamification in the call center today.
What opportunities and challenges lie ahead?
According to Gartner, by the end of 2015, more than 40% of the top companies will be using gamification to transform their business operations. But there are many opportunities and challenges that lie ahead for gamification. Some say that the lack of understanding game design and player engagement strategies will result in many failed applications. Others say that gamification, applied with the correct principles, will have a significant impact.
Sean leads this conversation focusing on employee development. Hear what the group has to say in the final discussion!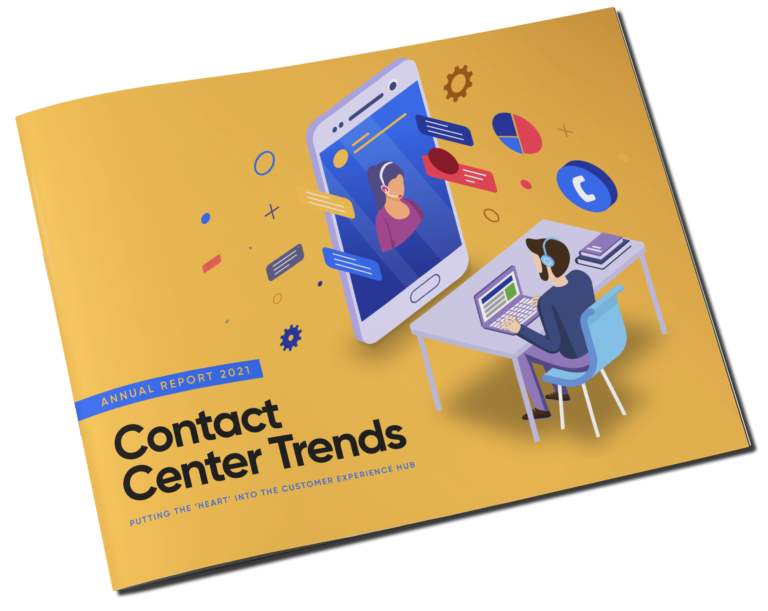 Find Out All the Contact Center Trends in 2021
Find out what trends and changes the contact center faces in 2021