Why is it that credit unions top the charts for customer satisfaction compared to other financial institutions? These member-driven organizations have notably higher expectations than customers of banks do, and yet they consistently outrank them on client satisfaction scores.
The explanation is simple – credit unions work overtime to woo disgruntled bank customers by delivering a personalized service experience. Simply put, the customer experience is at the top of their priority list!
The challenge is that in order to continue enjoying these positive outcomes, they'll need to maintain and, if possible, improve their already extraordinary levels of customer satisfaction.
One important metric that many credit unions are focusing on is high abandon rates in their call center (since this is a clear sign of member dissatisfaction). Luckily, there's a secret sauce to improving this metric and creating the perfect customer experience recipe.
One Simple Secret for Lowering Abandon Rates
In this one-hour webinar you'll learn how Ascend Federal Credit Union reduced call abandon rates by 50% and seized the opportunity to improve member satisfaction using one simple solution.
We talk about: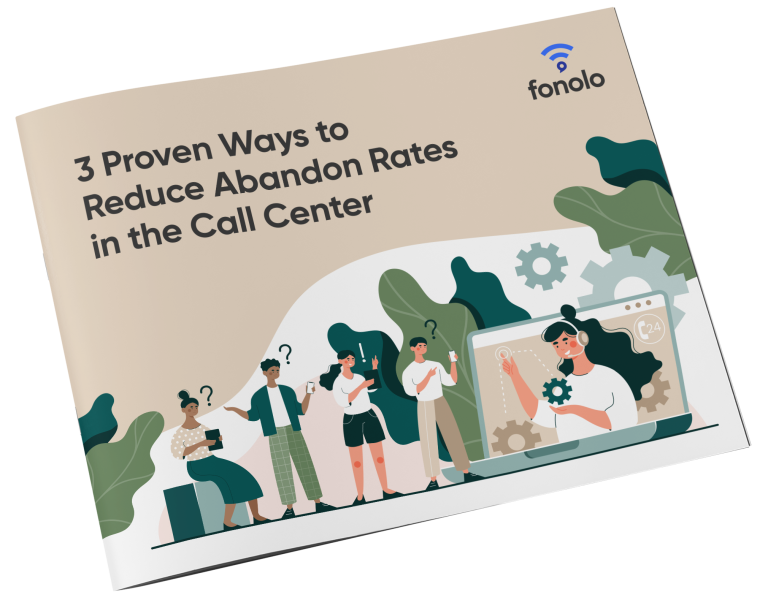 3 Proven Ways to Reduce Abandonment Rates in Your Call Center
Reducing your abandon rates has been proven to lower costs, improve customer satisfaction and deliver a better call center experience.