From bloggers, to analysts, to contact center publications, there are a lot of distinct voices discussing the latest best practices and trends in the call center space. With so many influencers to follow, how do you pick the ones that will add the most value to your Twitter stream? Fonolo is here to help. These 16 tweeters crank out quality content that are sure to provide insight into the contact center industry.
While we definitely didn't have room to include all of our favourite folks and organizations, we figured this would be an optimal list to get you started. If you value the content from an individual or organization on Twitter, make a point to show appreciation by retweeting or "liking" their posts.
Congratulations to the 16 who were selected!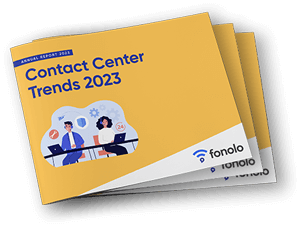 Trend Alert! Contact Center Industry Predictions for 2023
This report offers perspective on where the contact center industry stands today, plus our trend predictions for 2023.