… And we're back with another round of the latest and greatest in the customer experience game.  Let's put our hands together and give it up for the 2019 winners of Fonolo's Customer Experience Excellence Awards!
Now in its 4th year, the Customer Experience Excellence Awards examine the work of outstanding contact centers from all industries and regions. It recognizes those who are leading the pack and spearheading the delivery of a superior customer experience for their customers by significantly reducing hold times. This year we are honored to acknowledge two distinguished businesses for their outstanding achievement in improving their customers' experiences through the offering of call-backs.
Let's roll out the carpet and congratulate the 2019 Customer Experience Excellence Award Winners of 2019 (#CXAwards):
Trusted by more than 1.8 million homeowners, businesses, and builders across Canada to deliver year-round home comfort solutions and peace-of-mind, Reliance Home Comfort is one of Canada's largest providers of heating, cooling, water heaters, water purification, plumbing and protection plans.
With more than 400,000 members, the American Bar Association is one of the largest voluntary professional membership organizations in the world. As the national voice of the legal profession, the ABA works to improve the administration of justice, promotes programs that assist lawyers and judges in their work, accredits law schools, provides continuing legal education, and works to build public understanding around the world of the importance of the rule of law.
A Word About this Year's Winners:
"Now in its fourth year, Fonolo's Customer Experience Awards are a source of excitement and great pride for us," said Shai Berger, CEO, Fonolo. "The 2019 recipients have outdone themselves, going above and beyond to eliminate hold time and give precious minutes back to their customers with our cloud-based call-back technology. Join us in applauding and recognizing their exceptional work, day in and day out."
"This year's recipients have had tremendous success in tailoring the call-back experience to fit the needs of both their call centers and customers," said Garon La, Director of Customer Success, Fonolo. "By using Fonolo's new portal to leverage features like scheduled call-backs and automatic call rescheduling, they have enabled their customers to receive call-backs at the times most convenient to them. The new Portal has also allowed them to customize reporting, monitoring, and alerts, giving their call center team a front row view to all call-back activity."
Remarks from the Recipients:
At Reliance, we continually strive to provide our customers with an optimum experience. During times of high volumes, the Fonolo technology delivers another option for improved customer experience with the choice of a call back rather than waiting in queue. We look forward to our continued partnership with Fonolo.

– Leanne Park, Director, Contact Centres and Sales
The American Bar Association's Service Center delivers value-added services to our members and customers with exceptional attention to quality assistance on a consistent basis. Our work with Fonolo has helped us maintain our high standard of service by eliminating hold times and offering callers the option to receive a callback when a representative is available to help. We look forward to continued success with this important feature and appreciate being honored by Fonolo.

– Joani Holmes, Director, ABA Service Center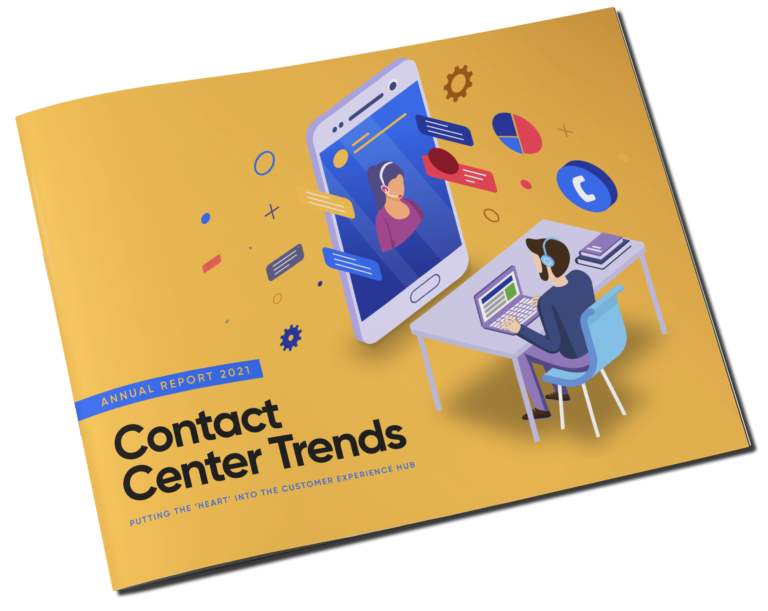 Find Out All the Contact Center Trends in 2021
Find out what trends and changes the contact center faces in 2021