News broke last week that Mitel is proposing an all-stock buy-out of Avaya. The week prior, rumors were circulating that Avaya was engaging bankers to find a buyer. This is the latest twist in a long, zig-zagging road for the company. It's only been 16 months since they emerged from bankruptcy.
There's a tasty irony to an Avaya-Mitel merger. Part of Avaya's call center business was the result of an acquisition of Nortel assets, following the latter's bankruptcy in 2009. That collapse is still a psychic wound for the Canadian tech industry. It's one of those "Where were you when you heard?" kind of moments.
Mitel too holds a special place in the Canadian tech world. Co-founder Sir Terry Matthews is an actual gosh-darned knight. The company is now owned by private equity but is still headquartered in Ottawa.
While the Canada angle is entertaining, the impact of a Mitel-Avaya merger would have very material affects on the contact center world.
What a Deal Would Look Like
The offer from Mitel would value Avaya at more than $2B. It isn't clear yet what would happen with Avaya's roughly $3B in debt. The restructuring of that debt is what triggered their journey through bankruptcy in 2017.
Analyst Zeus Kerevala speculates that there must be other suitors:
"At this relatively low valuation compared to revenue, Avaya is surely an attractive target for other private equity firms, too. In fact, of all the publicly traded UC companies, Avaya is the most undervalued, so any number of investors might be scoping it out."
How do These Companies Fit Together?
Does this deal make sense? With smaller companies, one would make a comparison grid either by features or by products or by target market. But Avaya and Mitel both have so many divisions, so many products, and so many SKUs that it would be an almost impossible task.
Just in terms of call center software: Avaya has 3 distinct platforms (IPOffice, Aura, and Oceana) and Mitel has three or four depending on how you count.
On the Avaya side, they introduced a new system for organizing their product portfolio at their Engage conference in January, with a new "IX" moniker as the anchor. But even though naming might be easier, there was no reduction in the number of products.
Handpicked related content:
On the Mitel side, I'll let analyst Robyn Gareiss explain:
"Take contact center alone. MiCloud Connect Contact Center is the cloud version of MiVoice Connect Contact Center (both based on the former ShoreTel products). Then there is MiCloud Flex Contact Center, which is the same software as the MiCloud Contact Center Business platform. Then there is a managed service for on-premises solutions. There are three code bases, along with Engage, which is an OEM solution. Confused yet? It should be much simpler."
(The  below image is from that same Nemertes post.)
As if that's not enough, Mitel just announced a partnership with Talkdesk, a cloud-native call center platform.
What's the Bottom Line?
If going product-by-product is too cumbersome, let's look for something we can say in broader strokes.
You could say that Avaya's target market is larger companies and Mitel's is more mid-size, but that's really a rough approximation. Both companies have spent a lot of money and effort to address all of those segments.
The one thing you can say is that, at a macro level, a combined organization this big is the best way to compete against the other behemoths in this space: Cisco and Microsoft.
Our Other Avaya Coverage
Read: "Avaya's Annual Show Highlights Strength, New Directions"
Read: "1 Year After Bankruptcy, Strong Signals from Avaya"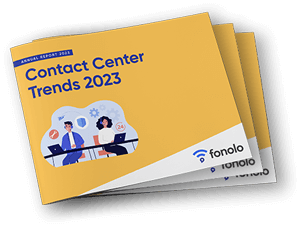 Trend Alert! Contact Center Industry Predictions for 2023
This report offers perspective on where the contact center industry stands today, plus our trend predictions for 2023.