Improving operational efficiencies continues to be a top objective for call center and customer service executives, but no matter how efficient you are it's not effective unless you can create a positive customer experience. Downplaying the importance of the customer experience is no longer an option as the voice of the customer continues to get louder. Jim Freeze, Senior Vice President and Chief Marketing Officer at Aspect, said it best,
Consumer expectations are higher. Word of mouth travels faster. Consumers are empowered like never before and all of this puts increased importance on the customer experience.
Keep these 20 customer experience statistics in mind as you continue to improve your business operations.
78% of companies plan on dedicating significantly more or somewhat more effort to improving their web experience in 2014.
(Temkin Group)
82% of consumers say the number one factor that leads to a great customer service experience is having their issues resolved quickly.
(LivePerson)
When purchasing online, 71% of visitors expect help within five minutes.
(LivePerson)
70% of buying experiences are based on how the customer feels they are being treated.
(McKinsey)
51% of companies plan to increase the staffing of their centralized customer experience team in 2014.
(Temkin Group)
According to a CEI Survey, 86% of buyers will pay more for a better customer experience, but only 1% of customers feel that vendors consistently meet their expectations.
(Forbes)
83% of consumers require some degree of customer support while making an online purchase.
(eConsultancy)
Executive dashboards and customer journey mapping are the two customer experience activities that had the largest increase in focus since last year.
(Temkin Group)
By 2020, customer experience will overtake price and product as the key brand differentiator.
(Customers 2020 Report)
84% of companies expect to increase their focus on customer experience measurements and metrics.
(Temkin Group)
Customers are increasingly frustrated with the level of services they experience: 91% because they have to contact a company multiple times for the same reason, 90% by being put on hold for a long time, and 89% by having to repeat their issue to multiple representatives.
(Accenture Global Consumer Pulse Survey)
63% of companies expect to spend significantly more on customer experience in 2014 than they did in 2013, which is up from 54% in 2012 and 46% in 2011.
(Temkin Group)
70% of customers will do business with you again if you resolve their complaints.
(Ruby Newell-Legner)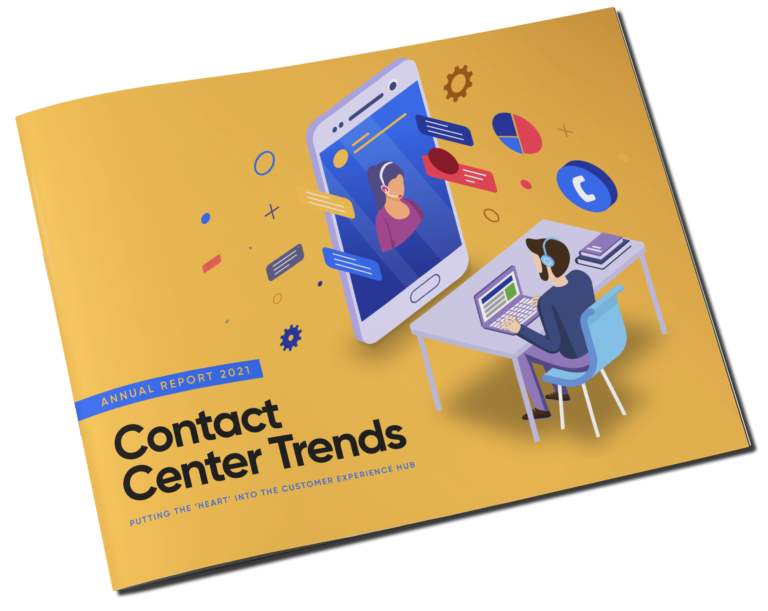 Find Out All the Contact Center Trends in 2021
Find out what trends and changes the contact center faces in 2021