BOO!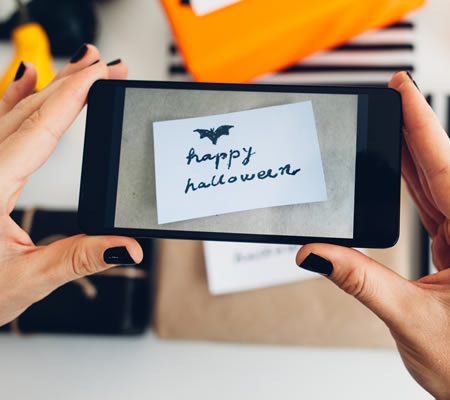 Now that I've got your attention (and, assuming you speak 'ghost'), allow me to continue: It's Halloween.
Nerd alert: I am a grown adult, but Halloween is my most cherished holiday. I also happen to work in the customer service and experience space so, for the past few weeks, I've (of course) been ruminating on how to bring both of these aspects of my life together in perfect, haunted harmony. Then, as I sifted through a page called OnHoldWith.com, one littered with customer complaint Tweets from thousands of social media users, an idea came at me like (to quote Meatloaf) a bat out of hell: It's time to get social this season.
As OnHoldWith.com demonstrates, and as customer service veterans can attest, social media is the modern soapbox upon which customers can dig in their heels and shout about sub-par or non-existent service to a far-reaching online audience. These digital digs can shake the foundations of a brand's image, which is a serious business. As a result, customer support on social channels has quickly become a priority for service-centric brands. This is the most hip customer service has ever been.